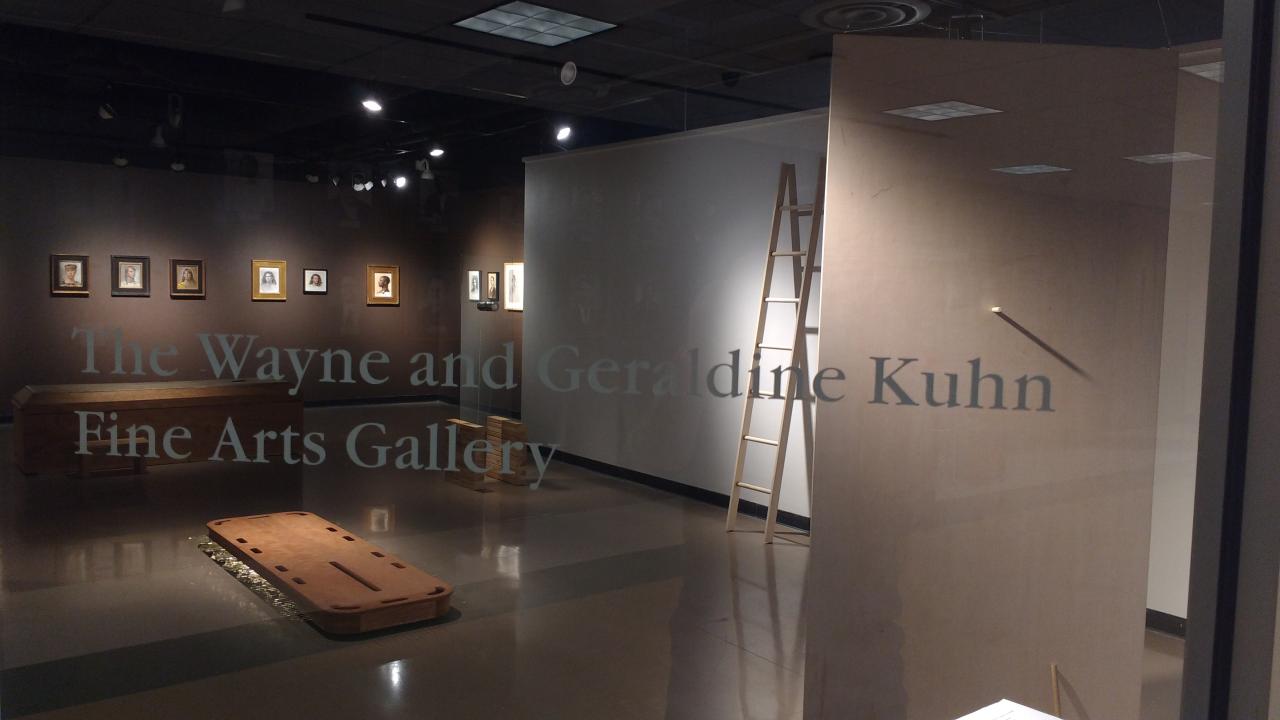 Kuhn Fine Arts Gallery
The Wayne and Geraldine Kuhn Fine Arts Gallery serves the The Ohio State University at Marion students, faculty, staff and the Marion community. The gallery is located off the main lobby at the east entrance of Morrill Hall located at 1465 Mount Vernon Avenue, Marion, Ohio 43302. The gallery is free and open to the public.
Gallery Image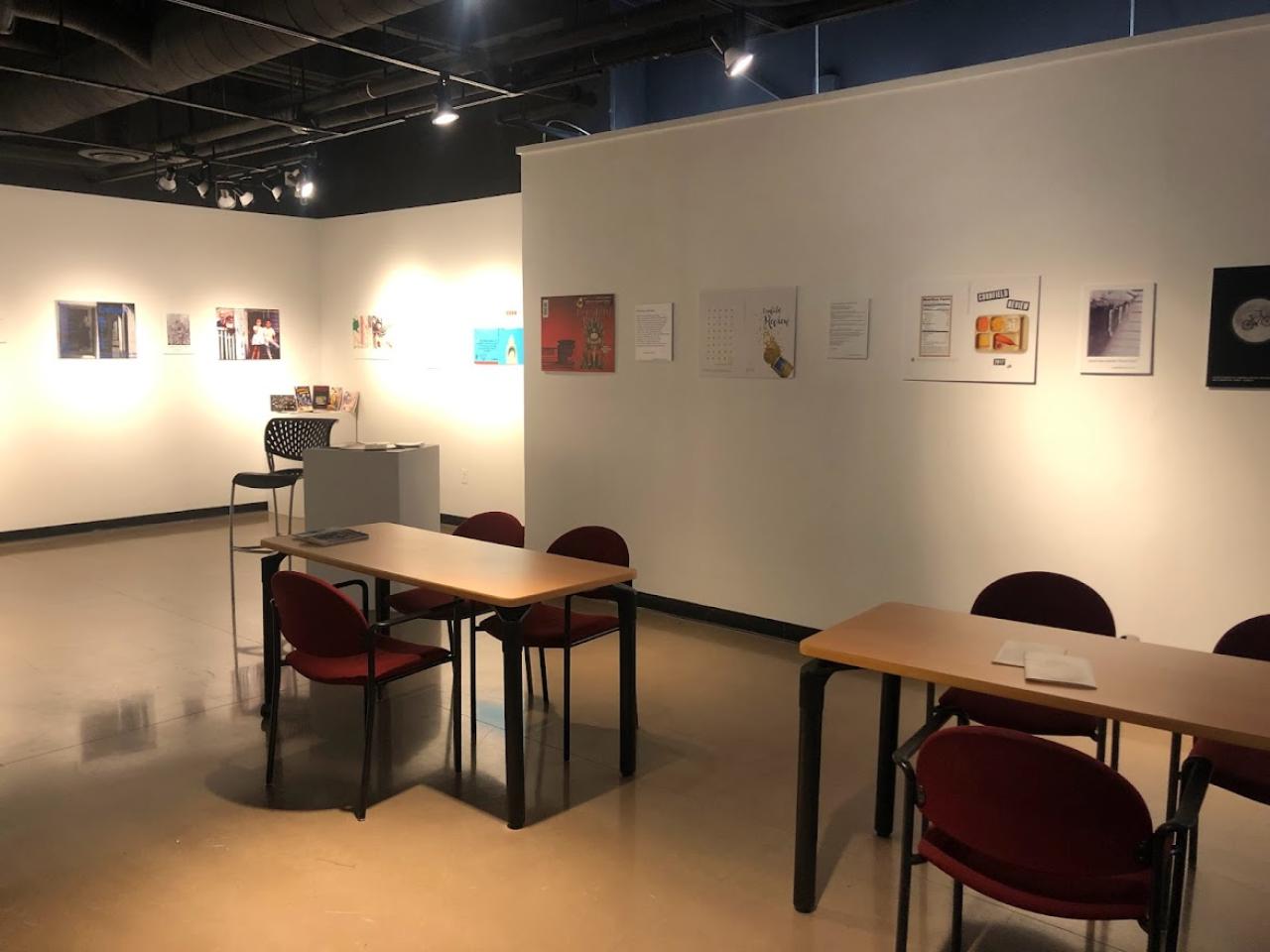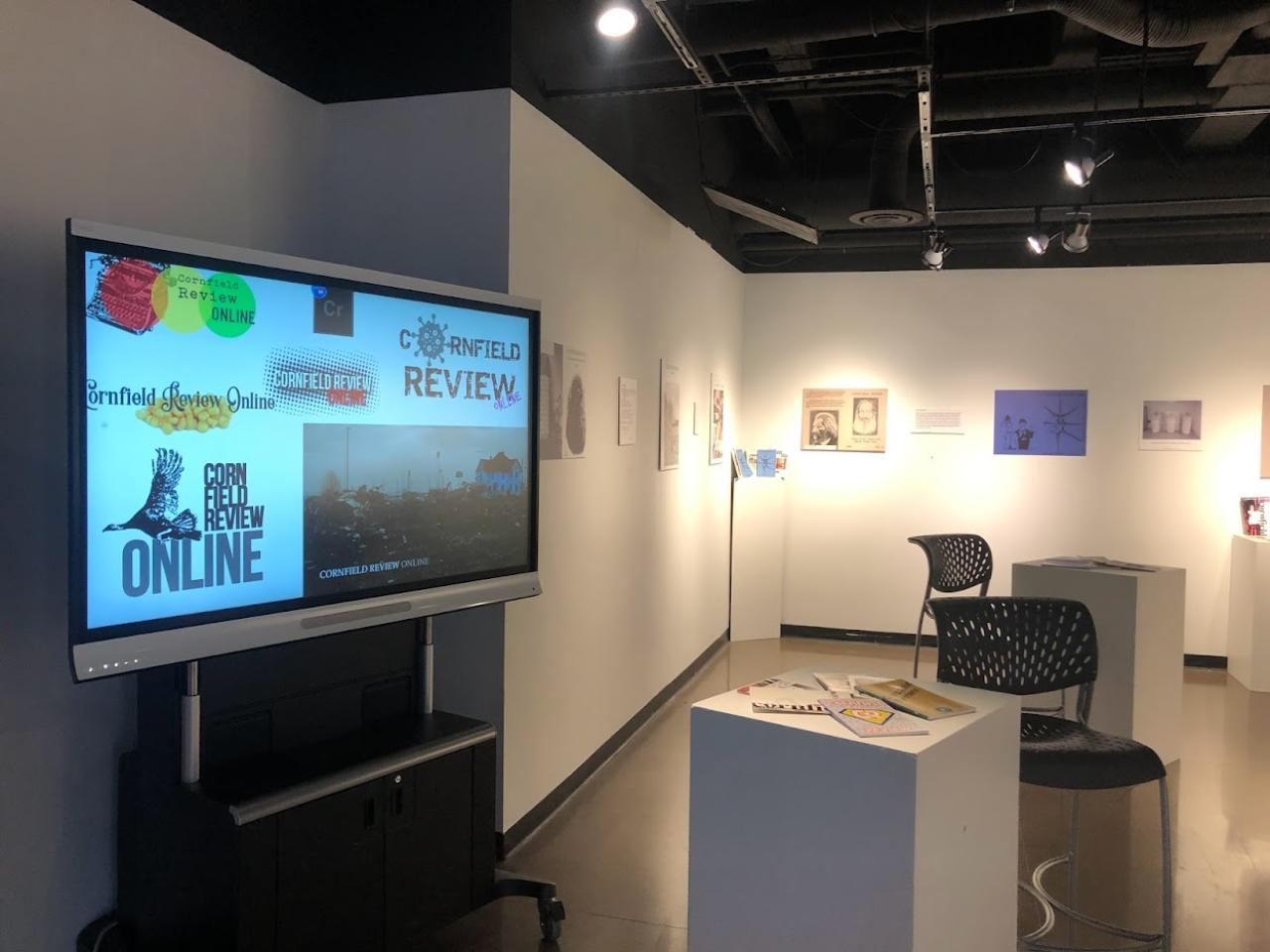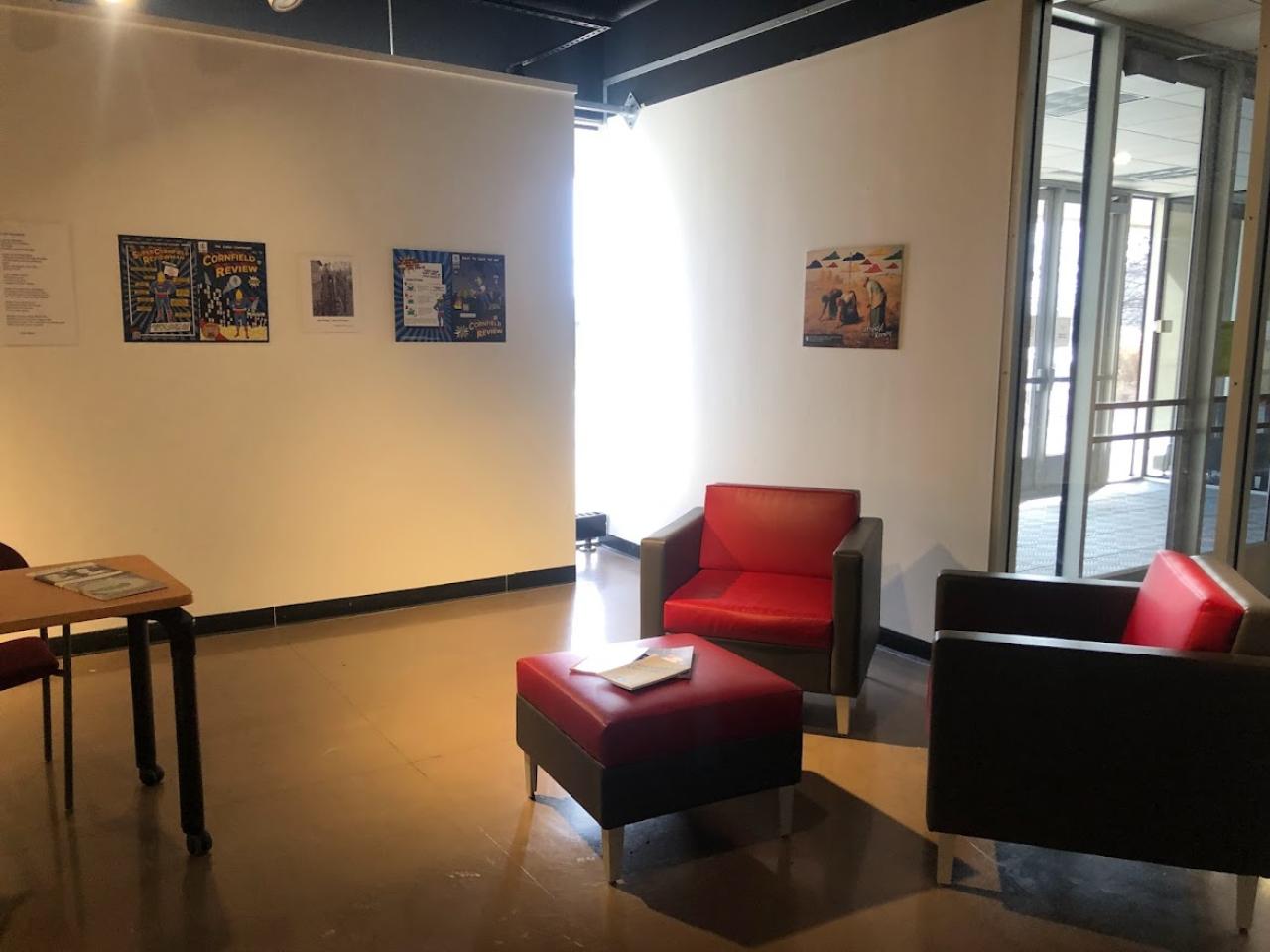 Currently on Display - Cornfield Review Exhibition
Exhibition and Gallery Hours
The Kuhn Fine Arts Gallery at The Ohio State University at Marion is excited to share the Cornfield Review Exhibition, featuring student artwork and literacy from the past 45 years of this student publication. Please join us on campus for this engaging show during the spring 2022 semester.
Gallery Hours of Operation: Monday through Friday, 8:00 a.m. – 8:00 p.m.
About the exhibition
Ben McCorkle and the other English faculty worked with the Wayne Rowe, Emily Creasap, Bryan Sickmiller and John Maharry to organize and stage an exhibition of student art from the Cornfield Review in the Kuhn Fine Arts Gallery on the 1st floor of Morrill Hall.
The space is designed to be a place where students can relax and study in addition to experiencing the works of art of their fellow students. There are posters of 20 Cornfield Review covers from 1976 to 2021 as well as a variety of poetry and photography published by Marion students. In addition, Ben put together a video of digital artwork and some beautiful drone footage of campus in a video you can watch in the gallery as well.
The Cornfield Review began publishing in 1976 under the direction of Professor David Citino with the help of a small group of Ohio State Marion students. Since its inception, the literary journal's mission has been to promote the literary and artistic talent of the Ohio State Marion community, as well as the Central Ohio region more broadly. The Cornfield Review has enjoyed a near‐continuous publication run since it began; in 2006, the editorial board launched a companion publication, Cornfield Review: Online, which showcases multimedia, born‐‐digital content.
https://cornfieldreview.osu.edu/
We would like to officially invite you to come and experience the gallery when you have a chance. Look for announcements about student poetry readings throughout the semester.